ITS Data-Solutions Pvt Ltd ! (ITS) has come into existence as a result of the untiring endeavors of few of the most dedicated and passionate individuals who believed in doing things differently. The pioneering team that built the foundation of this institute includes Mr. Amit Patel, Mrs. Ruta Patel. Together they have successfully engineered and brought to life this Oracle training center and have lodged it at the peak of Oracle training institutes in the state.
The Director of ITS, Mr Amit Patel a BE in Electronics and Communications had a vision of contriving a premium Oracle training center that would impart unadulterated knowledge in students and arm them with the confidence one needs in the highly demanding IT career. With his first rate knowledge and far sighted vision he founded ITS in 1998. And within a decade, this consummate leader has established the best Oracle training center that proves its competence through excellence. With more than 15 years of experience in varied domains ranging from Network Administration to Business Administration, Mr. Amit is the key personality responsible for over all success of business operations in ITS. By his unwavering efforts, ingenious and cutting-edge ideas, ITS is now a renowned name in Oracle training centers all across India. Under his directorship, ITS has become a 'second to none' Training and Consulting Company specializing in Oracle. It's his newfangled thought process that has resulted in fabricating an unaltered partnership between Oracle and ITS. Under his pilotage, the institute has brought forward some of the most successful Oracle careers in the India. Inimitable and peerless, his doctrines and vision are the foundation stones of the institute.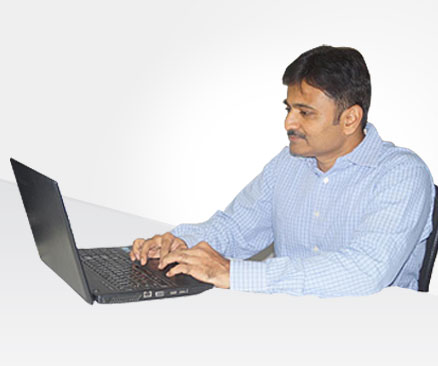 Mr Amit Patel
The Director of ITS (BE in Electronics and Communications)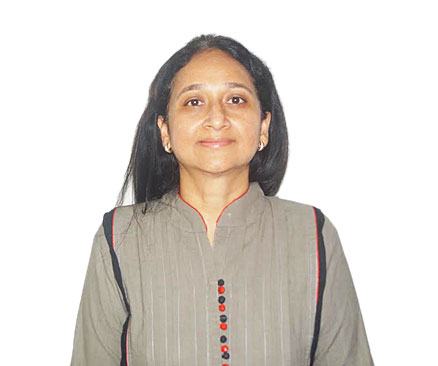 Ms. Ruta Patel
Director, ITS (BE Environmental)
Ms. Ruta Patel, Director, ITS with a degree of BE Environmental,  the business development constructs of the institute and is a cogent partner in forging excellence. With a magnetic personality and enterprising vision, she has fabricated a landmark education center in the name of ITS. Through more than 10 years of experience in Client Management, PRO Work, Back Office Administration, Event Management, Corporate Relations and Candidate Care, she has steered the finest business relations and is vitally responsible for the widespread popularity of ITS. With her single pointed dedication and impeccable skills, the institute has become one of the pioneers in providing Oracle education in the state. Her prowess as a leader and artistry as a team builder makes her the most admirable leaders in ITS.
Focus on Quality training and Support Services
ITS is considered as the ace Oracle training and Consultation Company across Gujarat for its undefeated focus on quality training and time bound oracle solutions to industry. With its methodology that meets stringent international standards, ITS delivers intensive training on various modules through its academy which is thoughtfully designed to provide the most conducive environment for learning with the most modern of machines and servers. The platform used for delivering the training is based on real-time servers combined with a unique knowledge transfer methodology perfected by ITS to ensure an optimal amalgamation of intensive hands-on exposure and concept-strengthening classroom sessions with a healthy quantity of exercises to encourage practice. The course material is a comprehensive source of information about the subjects and ensures an accelerating learning curve for the participants. The trainers are certified professionals with strong industry exposure to the modules they specialize in and are excellent communicators and mentors, all of which contribute to the participants' clear understanding of difficult concepts encountered during the training. ITSoffers high-quality training programs in Oracle to individual, Working Professionals and corporate clients on various platforms. Training programs for corporates are tailor-made to specific requirements and are conducted either at the client's premises or at ITS well-equipped academy. ITS offers time bound end-to-end solutions on Oracle products on Two / Three tier architecture. Solution includes Installation and Application integration of Oracle Enterprise Servers, Application Servers, Database Creation, Design, Remote Administration, Data Migration-ETL, Clustering, Backups, Recovery Solutions, Performance Tuning Solutions, Application Development solutions in Pl/SQL, Forms and Reports migration.