DBA Support – 24×7
Oracle DBA | Oracle Apps DBA | Oracle Exadata DBA
SQL Server DBA | MySQL DBA | PostgreSQL DBA
Cassandra DBA
Complete DBA Support Packages
Underthis package we take full responsibility to manage your Database for 24×7 availability. Our expert DBAs will be responsible for the functionality, performance, security and availability of your databases
24×7 your database remains up and healthy
No DBA hiring
Customised Service Level Agreement
Get support across the platforms
Get dedicated DBAs team
Add on DBA Support Packages
Underthis package our DBA will act as a supplement to your existing IT staff. You will get support from our DBA when you need them. Our DBA will do proactive monitoring, available for reactive support and fill the DBA skill gap in your IT staff.
Reduced senior level DBA hiring cost
Support available as and when required
Sit back and relax with our add on support
24×7 expert DBA availability
Our Expertise
ITS offers expert support services in major leading databases like Oracle, Sql server, MySQL, Postgresql and Cassandra (NoSQL) like Backup, High Availability, Performance Monitoring and Tuning, Disaster Recovery, RAC, Dataguard, Change Control Advanced Security, Migration
Goldengate Replications
Working with heterogeneous databases is common across the industries. To get real time information without compromising availability and performance we offer goldengate replications implementation, support and training services. This software provides capture, routing, transformation, and delivery of transactional data across heterogeneous databases in real time. Using this technology, customers can achieve continuous availability for critical systems and realtime data integration for fast, easy access to current and accurate data.
Exadata Support Services
At ITS, our expert Exadata engineers support
Exadata implementation
Databases migration to Exadata
Monitoring and performance tuning
Troubleshooting Exadata database issues
Upgrading to new version
Looping Oracle support when required like bug fixing, patching
Oracle Licenses / ATS
Our in depth understanding of Oracle's licensing rules, policies and business practices allow us to assist you in making the best investment. We offer complete range of Oracle licensing from Database, Applications, Middleware and ERP. ITS can help your organization understand all possible licensing options based on your specific business and technical requisites. We provide unbiased, expert advice on all licensing options including license type, metric, product edition as well as implications each option may have on maintenance costs in the future. We determine which license option is the best fit based on your needs. Our licensing experts work to achieve the right pricing and terms once the right license type is determined. We conduct a thorough review of your licenses and annual maintenance costs. We examine your licensing assets in comparison to your real time needs today and future projected needs. We investigate any events that may impact or have historically impacted your license environment. This includes new roll outs, data center or hardware consolidation, application de-commissioning, merger and acquisitions etc. We do a complete and detailed analysis based on this data and provide suggestions and recommendations on how to optimize your licensing moving forward. License Compliance Auditing ITS can conduct a thorough audit and inventory of your company's licensing.
Identify Software Assets
Verify software assets including licenses, usage and rights
Identify gaps that may exist in installation, license and rights of usage
Develop recommendations based on audit findings
Deliver results and all licensing records in complete, consolidated and chronological binder
ITS can conduct an intensive analysis of your licensing environment including license ownership, deployment, maintenance costs and your strategic plan. We document all aspects of your current licensing environment, ongoing support costs and future growth plan. We conduct a detailed cost reduction and ROI analysis based on this data. We identify all areas for savings in the short and long term. We formulate recommendations and detailed action plan based on the results of the analysis.
SAP Support Services
ITS offers following SAP support services on demand basis
SAP Implementation and Roll out
SAP Support upgrade and enhancement services
SAP HANA -Data Replication
SAP HANA OS-DB Migration
SAP on premise to cloud migration
SAP Solution Manager implementation
SAP Mobility and SAP Fiori
SAP System performance and optimization
SAP Business objects
Corporate Training
We deliver the most practical training solutions across the cutting edge technologies to fulfill the skill gaps of corporate workforce thus contributing them to give extra edge in this highly competitive world. Assuring to satisfy you our best with our highly interactive, practical approach based training and precious efforts to meet the unique needs of your company. ITS have strong and reliable professionals trainers team who have been doing successful assignments in various domains in Oracle, Java, Microsoft, Linux, VMWare, Ms Office, PMP, ITIL etc.. Training is delivered with a very competitive rates with onsite or remote in a instructor led training environment. Bank of Baroda, Space Application Center(ISRO), Bharat Sanchar Nigam Limited (BSNL), Wagh Bakri Tea, Reliance Industries Ltd, Gujarat Gas, Incometax, Panamax, Guj Info Petro Limited, China Steel, are few among top of the corporate customer list.
Staffing Services
We are into various IT training and consulting since last 15 years and have come across more than 10000 certified experience professionals from various verticals. We have our own group "ITSORACLETEAM" on yahoo having 1000+ active members around the globe to support any oracle requirements. Hiring oracle professionals, sustain their interest, training them to meet business challenges are big headache for any employer. Sometimes DBA task is not big enough to allow permanent DBA role inside the company. Our Payroll We deploy and manage Oracle manpower according to client requirements ONSITE on our payroll. We have adequate resumes bank for Oracle technology experts with us to handle any Oracle DBA, Developer, Oracle High Availability assignment by our own. Client Payroll We support clients for their oracle recruitment on their payroll. We have already supported Vodafone, IBM, PCS, Nirma Ltd, i-engineering, Reliance, Elitecore, System Plus, GIPL and Wipro for their oracle professionals requirements. Employment screening The objective of a screening program is to protect the company from employing people who attempt to exaggerate, make false claims or intentionally withhold information with regard to their qualifications, work experience or background. Industry best practices to ensure highest levels of quality and integrity in the screening program.
Software Development
ITS Data Solutions Web Designing & Development Services
We build simplest, user friendly, informative, attractive web and mobile applications that suites business requirements. While building such applications we keep latest technologies and trends in place for overall better user experience.
Our development services includes,
Domain Registration
Hosting Solution
Web Designing
Redesigning
Content Writing
Search Engine Optimization
Digital Marketing
Maintenance and Support
Team of expert developers from ITS will understand the requirement of your business and then design, develop and build solution to meet your business goals. We offer e-commerce ready solution to remove any constrain for business and help to reach and to get business from world over. Web solutions help any organisation to leverage maximum information to reach to distributors, channel partners, branch offices, end customers and hence business owner to focus on core business activities.
ITS Data Solutions offers the following
Web Designing Services
Website Designing
Web Portal Development
Web Re-Engineering
Web Hosting
Content Management Development
Image Processing
Web Application Development Process
Project Prediction
Plan formulation
Setting up the team and infrastructure
Coding and Development
Testing and Quality analysis
Ensuring application stability
Deployment
Technical support and maintenance
Mobile development for the Android and iOS platform
We offer mobile development with Andriod, iOS and Windows with Java Programming and Microsoft technologies We provide Android software development and create .Net and Java-based third party mobile applications, software for Smartphone, PDAs, Pocket PCs and other mobile devices. Android is the framework developed by Google and Open Handset Alliance. Android is software platform as well as Operating System. It is basically designed on Linux Operating system.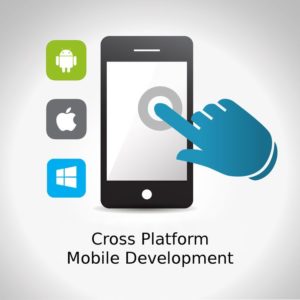 Our Mobile Application Developers has extensive experience in mobile application Development using .net and java language with android framework. We have a proficient expertise in creating android application / mobile applications, testing in a simulator, and porting to mobile devices.